What is a Nail Polish Dryer?
A nail polish dryer is available in a variety of shapes, sizes and prices. It is important to find a quality dryer for the most desirable results. It should have a non-slip hand grip, finger rest, and an airflow passage for both warm and cool air. Nail polish, while an inexpensive accessory to fashion, usually tends to take several minutes to an hour to fully dry. It can easily become smudged if the user moves around naturally before the polish has fully set, so a nail polish dryer comes in handy to help the nails quickly dry within a few minutes and allow for easier movement after a manicure or pedicure.
The most inexpensive nail polish dryers are affordable for everyone. These will offer only cold air and lack some of the benefits of their more expensive counterparts. A middle-range priced dryer usually has additional features such as a nail bath, dryer, and a place to rest the hands. Some of the more expensive sets come with different speeds, sponges, buffers, and massage heads for a complete home manicure.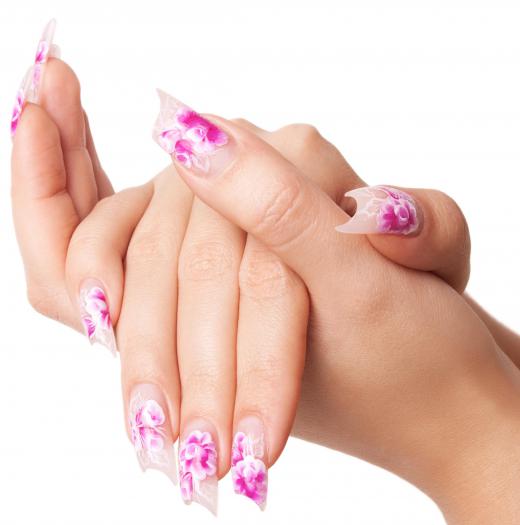 Salon-quality nail polish dryers use air or UV rays to dry the nails. They come with key pads to adjust the temperature of the air, which blows hot as well as cold. There are speed settings for faster drying, and there is enough room to dry two hands or feet at the same time. A small observation window allows for checking on the progress of the nail drying, and an indicator light shows when a drying session begins or ends. Professional dryers are light and portable, despite their durability.
At a greater expense than professional air dryers, a UV nail polish dryer can be purchased. It comes with the same manicure or pedicure supplies as an air dryer, but instead of hot or cold air, bulbs emitting UV rays are used. Many people find the rays more comfortable than the air when drying. Professional models using either air or UV rays offer soft, curved edges for maximum comfort.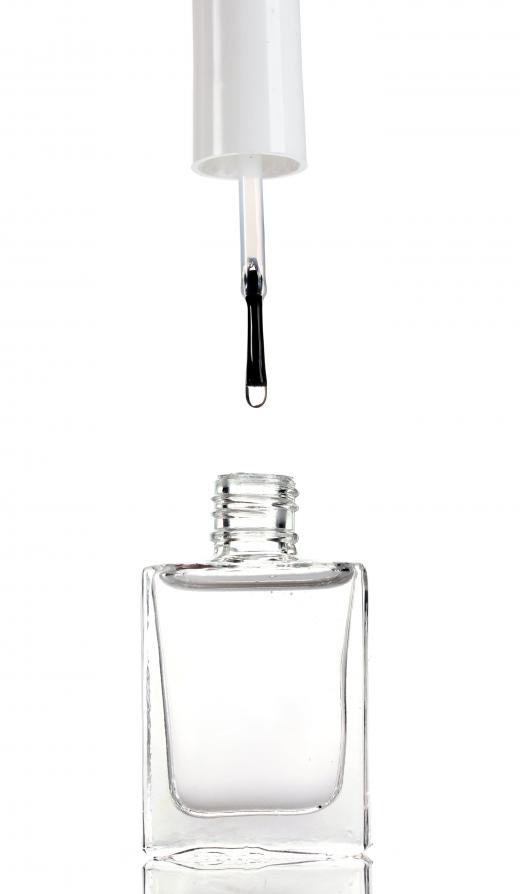 Before purchasing and using an at-home nail polish dryer, it is imperative to check its features and read the instructions before use. Heat will dry the nails most quickly, but too much heat can also damage the nails and cause issues. A temperature control is necessary when using a dryer with hot air. Acrylic nails need to be dried using heat, while natural nails would do better to be dried with cooler air.
AS FEATURED ON:
AS FEATURED ON:







By: a1ex76

A woman with false nails.

By: Valua Vitaly

Nail polish dryers can be used on the toenails as well as the fingernails.

By: Africa Studio

Clear nail polish.

By: Valua Vitaly

Nail polish driers help nails dry quickly as to allow for easier movement sooner after receiving a manicure or pedicure.

By: larisabozhikova

Nail polish can take an hour or more to air dry.

By: Alliance

The type of nail polish dryer necessary depends on how often the individual plans to use it.