What Is Phytospecific Hair Relaxer?
A phytospecific hair relaxer, sometimes called a phytorelaxer, is a hair care product designed to take wave or curl out of hair. They are especially popular with women of African American descent, as African American or ethnic hair tends to be unruly and has problems with frizz, control and styling. Unlike traditional relaxers, a phytospecific hair relaxer is supposed to be free of harsh chemicals and thus is promoted as a more natural or gentle alternative to regular relaxers.
Phytospecific hair relaxers contain both egg and soy; it is the soy that qualifies the relaxer as a "phyto" or "plant-based" relaxer. According to manufacturers, the egg and soy extracts are the active ingredients that are supposed to relax the hair.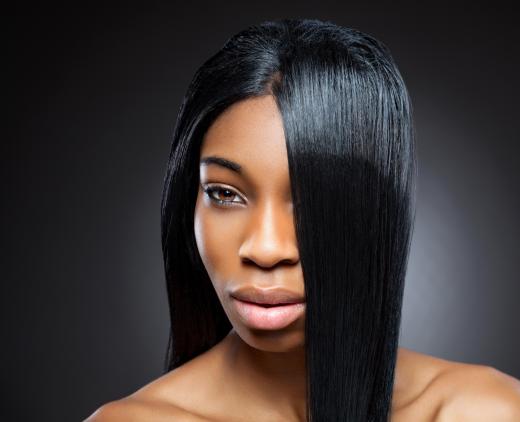 A major issue with a phytospecific hair relaxer is that, although the product does contain egg and soy extracts as advertised, it also contains guanidine carbonate, or carbonic acid with guanidine, which is an organic salt. Without this substance, the relaxer will not work properly, so it is really the guanidine carbonate that is the major active ingredient. With this substance, a phytospecific hair relaxer still has a very high pH level between 11.5 and 12.5.
Sodium hydroxide or lye relaxers are considered the harshest of all relaxer types because they have the highest pH level. The pH of a lye relaxer is anywhere from 12 to 14. Thus, a phytospecific hair relaxer and some lye relaxers can be very similar in the damage potential they have for hair. Phytorelaxers can be compared to other no-lye relaxers as well, which are based on other hydroxides and which have pH levels from 9 to 11.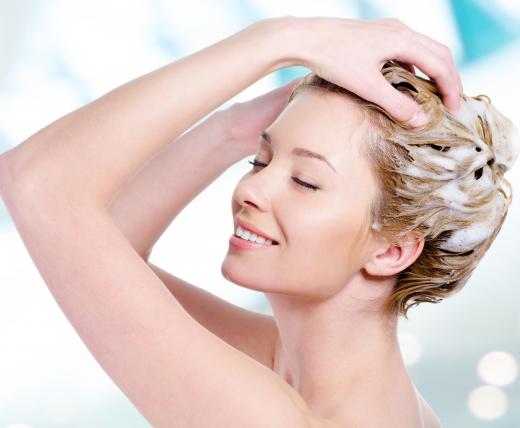 Many women who use a phytorelaxer do not realize the similarity between this product and other relaxers. This is a problem because guanidine carbonate, similar to hydroxide products, is not compatible with ammonium thioglycolate, commonly known as perm salt. Combining a phytorelaxer with a "thio" product potentially can chemically burn off the hair, an issue ladies may not expect from a "natural" product. If a woman uses a phytorelaxer, she should continue to use only that type of relaxer as a result, or alternately, wait until new hair grows out enough to cut away the previously treated hair and relax new growth with a different product.
Phytorelaxers are not recommended for women who have had their hair highlighted, dyed or bleached. This includes coloring with henna or metallic substances. This is because the products used for these services create additional damage to the hair or close the cuticle to make the relaxer less effective. Using a phytorelaxer on virgin hair is the safest bet for maintaining hair health, as is true with any chemical hair product.
AS FEATURED ON:
AS FEATURED ON:







By: and.one

African American women can have hair control problems, such as frizz, poor control and styling.

By: indiraswork

Some phytospecific hair relaxers are formulated for use on thick, curly hair.

By: Valua Vitaly

A neutralizing shampoo is typically used during the process of relaxing the hair.

By: monticellllo

There are many hair relaxer products that can be used at home.