What is Quick Dry Nail Polish?
Quick dry nail polish is nail polish that is intended to dry and set on the nails within a few minutes. Most nail polish can take up to twenty minutes or more to dry properly, and in that time it is still possible to damage it or smudge it. Quick dry nail polish, on the other hand, dries much more quickly than regular nail polish, so one can quickly paint the nails and then get on with life without worrying about messing up the manicure.
Quick dry nail polish is often capable of hardening within one minute. It is available in a number of different colors, though the color selection may be somewhat limited when compared to all the many options for regular nail polish. This type of nail polish is available in a traditional bottle and brush form, or in a nail polish pen form. Nail polish pens are quick, convenient ways to touch up a manicure, but most people do not use them to paint all of the nails because the nail polish in the pen will then be used up too quickly. Nail polish pens can also be a great way to draw designs or nail art on the fingernails, which is much simpler than using a nail polish brush.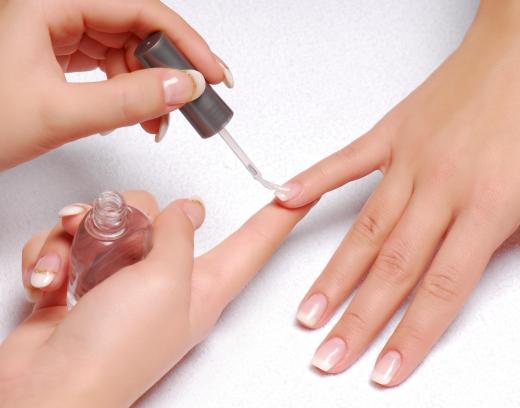 There are some downsides to quick dry nail polish. Even though it speeds up the time for a manicure, it also tends to chip and peel off more easily, and have less shine. Because it dries more quickly, it does not adhere to the nails as well as other nail polish. It may be best to apply a base coat first, but this tends to defeat the purpose of using this type of nail polish in the first place. In addition, keep in mind that for most colors of nail polish, it will be necessary to apply more than one coat to completely cover the nails.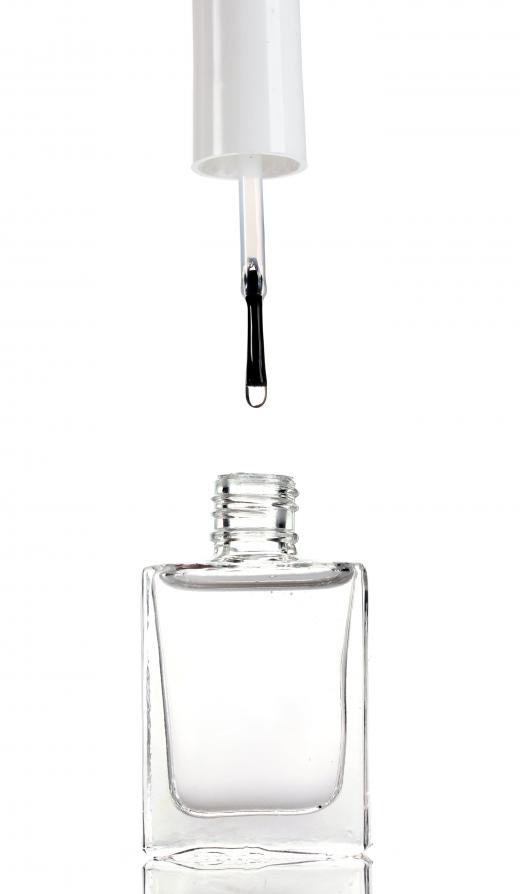 Another type of quick dry nail polish is simply a nail polish top coat. One would paint the nails with a regular nail polish in any shade desired; then, the quick dry top coat is applied. The top coat allows the nail polish to harden quickly, but one is still able to use a favorite color of nail polish even if it is not quick dry. Then, the regular nail polish adheres well to the nails, and the top coat can be touched up throughout the week if necessary.
AS FEATURED ON:
AS FEATURED ON:







By: Valua Vitaly

A woman getting her nails painted with quick dry polish.

By: Africa Studio

Clear quick dry nail polish.

By: MoustacheGirl

Quick dry nail polish can harden within one minute.

By: larisabozhikova

The color selection made be limited for quick dry nail polish.

By: Alliance

A nail polish top coat is considered a type of quick dry nail polish.