What Are the Different Types of Hair Dryer Tools?
There are several different types of hair dryer tools that can make it easier and gentler to blow dry hair. Hair dryer attachments can help to concentrate the air flow, thereby making it easier to style hair. Varieties of brushes are available as hair dryer tools, as are specialized compartments to store hair dryers. Stands can hold the hair dryer in place and in so doing making it possible to use both hands for styling.
Several attachments are made to fit over the end of the nozzle to concentrate air flow in a certain direction. These are typically the most popular and widely available hair dryer tools and often come with professional dryers. A diffuser, for example, is a round shaped attachment with several prongs in the center; it can create curls or volume. A concentrator, sometimes referred to as a nozzle, creates a concentrated flow of air, and is generally ideal for smooth blowouts and reducing frizz. A comb attachment can make detangling and smoothing hair much easier.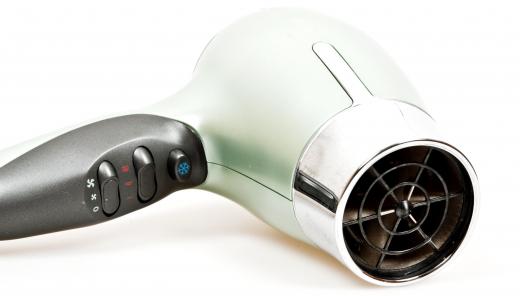 Popular hair dryer tools include an assortment of specialized brushes. A barrel brush can create soft waves or straight hair with volume. A clamp brush typically resembles a flat iron in brush form; it has bristles on two separate vented plates that are held together by a handle. When blow drying, the hair can be placed between the plates and held straight, thus making it easier to smooth hair while blow drying. A rattail comb can section off hair for blow drying, while clips can hold hair out of the way while drying bottom layers or separate sections, thereby making it easier to style hair.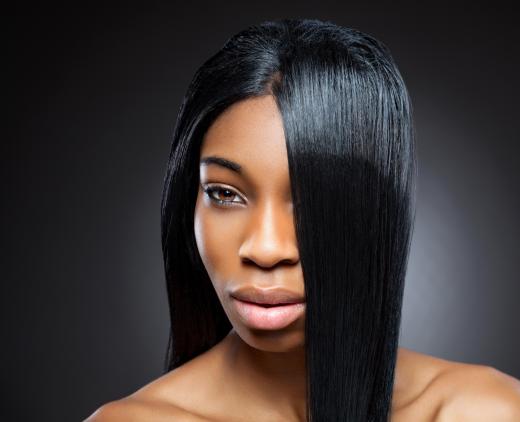 Those who use a hair dryer on a daily basis may benefit from purchasing a hair dryer holder to store the item. Often shaped like cylinders, these types of hair drying tools hold the dryer up by the nozzle and often contain a compartment for the cord, thus taking up less space on bathroom shelving or vanities. In most cases, the hair dryer can be placed in the compartment while the nozzle is still warm and eliminating the need to let the dryer cool down on a counter before putting it away.
Stands are relatively common hair dryer tools. These adjustable holders can keep the hair dryer at a certain height or pointing in a certain direction without being held; this leaves both hands free to section off and style hair. These types of hair dryer tools are often best for those with very thick or long hair and can reduce the amount of strain placed on the arms by holding the dryer up for long periods.
AS FEATURED ON:
AS FEATURED ON:







By: fuzzbones

Hair dryer attachments can help to concentrate the air flow, and thus make it easier to style the hair.

By: and.one

A clamp brush helps to comb straight and makes it easier to smooth hair while blow drying.