A cheek stain is a cosmetic product applied to the cheeks to give them a little bit of color. This gives the appearance of a healthy, fresh glow on the face. The product is similar to a more traditional powder blush, but is slightly more versatile, natural-looking, and easier to apply. It is a relatively new product, but is quickly becoming a staple in many makeup cases; some cheek stains can double as lip stains as well.
Most cheek stains come in a gel or liquid form, and are often water-based, oil-free, and alcohol-free, making them appropriate for all skin types. They may have an included roller or makeup sponge for application, or they may be applied with the fingers or a separate makeup sponge. They are applied to the cheeks in the same manner as a blush, to the cheekbones and blended softly up to the temples.
It is a good idea to apply cheek stain onto a cleansed, moisturized face. This type of cosmetic product may be applied alone, or it may be applied on top of foundation that has been spread over the rest of the face. The cheek stain will give the appearance of a slight blush, as if someone just pinched the cheeks. Keep in mind that cheek stains typically look much darker in the jar than they appear on the skin.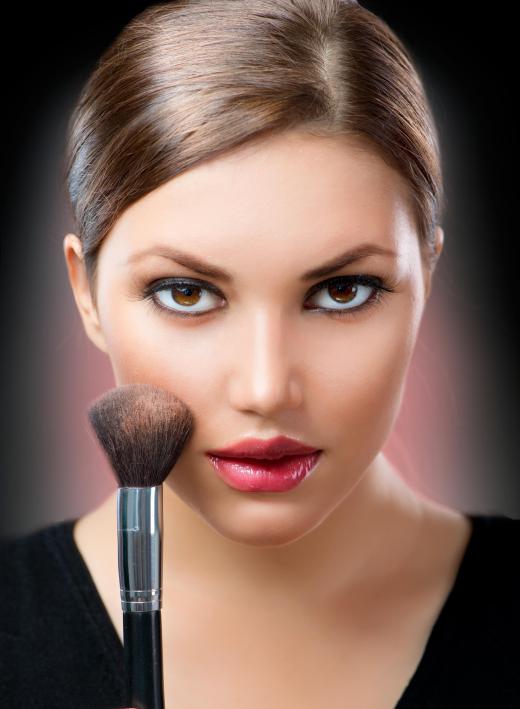 There are benefits to using cheek stain instead of powder or cream blush. First, because the product is actually temporarily staining the skin, it lasts much longer. This is particularly beneficial in the hot summer months, as well as for people who have oily skin. Second, cheek stain is less likely to cause blemishes than other types of makeup, because it sits more lightly on the surface of the skin, and does not typically contain pore-clogging ingredients. Finally, because such a small amount of stain is used for each application, the product tends to last for a long time.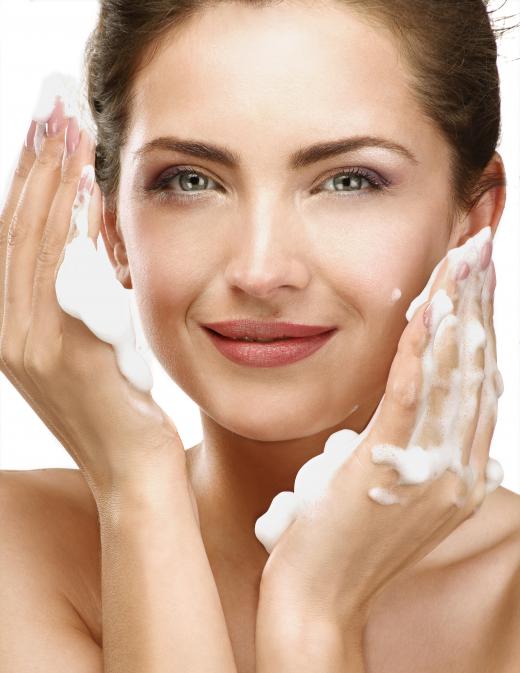 Cheek stain may be purchased in department stores, makeup stores, or online. It is typically more expensive than a cream or powder blush. Applying cheek stain can make one look more refreshed and awake, because it brightens the face with a little bit of color. For minimal makeup in the summer, often a combination of cheek stain, mascara, and lip gloss will give a bright, fresh appearance while avoiding the need to constantly re-touch or reapply makeup throughout the day.
AS FEATURED ON:
AS FEATURED ON:







By: dulsita

A trio of cheek stains.

By: Subbotina Anna

Cheek stain results in a look very similar to traditional blush.

By: ipag

Cheek stain should be applied to a clean moisturized face.

By: bedya

Cheek stain, mascara and lip gloss can be used to create a fresh appearance during the summer months.

By: alex83ch

Some cheek stain products can also be used as lip color.

By: mikelaptev

Cheek stain is typically more versatile than powder blush.